T H E   B E S T S E L L E R S
Heartfelt and gorgeous... but make it sustainable.
At GiftSmith, we believe that a second-hand book is something to covet and cherish.
These are stories with a story. You are but a port in the storm of any book's journey.
The smell of its pages, the feel of its cover, and the weight of it in your hands is yours to treasure. Its cover is becoming richer in character with every read, but its story remains as fresh as when it was first put to paper- a beautiful combination.
By buying a pre-loved edition, you're being sustainable - even more reason to feel good.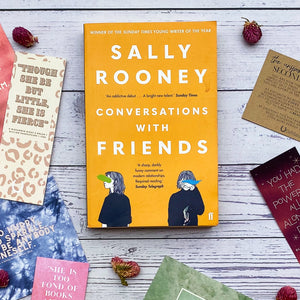 Let customers speak for us