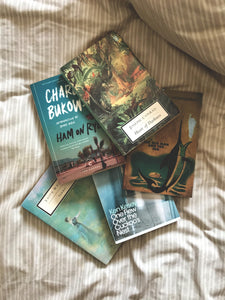 At the end of last year it's safe to say I'd lost all motivation to read. From around mid-November, it had turned into an impossible struggle. A genuine lack of interest. An inability to focus and concentrate on a page. An absence of enthusiasm to even open a book. Perhaps it was the stresses and strains of the climate...
---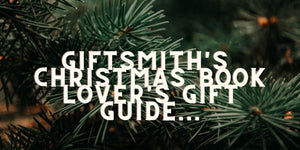 For your mum/mam/mom/mama/mother*: *delete as appropriate   For any single mums who are more black humour than Bridget Jones about things, we can't recommend Nora Ephron's Heartburn enough. Apparently one of Nigella Lawson's favourite books to gift...we'll let you decide what to make of that. Shop Heartburn Time for a nostalgic tearjerker, with one of Ian McEwan's most famous works - Atonement. Treat them to a turbulent, yet beautiful, tale of love, war, regret, family and all that's in between...the ultimate escape. Shop Atonement For your Dad/Da/Pops/Father/Daddy/Old Man*: *delete as appropriate Gift your old man a literary escape this Christmas season. We're...
---
• autumn • cosy • gift • guide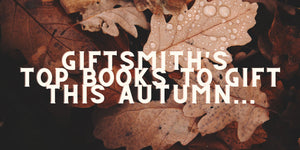 The leaves are turning to a gorgeous palette of reds and browns. The morning air is starting to feel crisp and cool. Our eyes are being drawn more and more to the cosy jumpers and boots hidden at the backs of our wardrobes... As September draws to an end, we've been busy searching high and low for lots of new titles to add to GiftSmith, making sure you all have plenty of exciting books to choose between. Whether you're in need of some new reads ready for those fast-approaching cosy Autumn evenings indoors, or you're sending a little package of love to...